UNCOVER YOUR CREATIVE GENIUS
AND SHARE IT WITH THE WORLD!
a group-coaching cohort that takes you from idea to business in 9 weeks
INTRODUCING
THE CREATOR JUMP OFF COURSE
A 9-week group coaching container that will unf*ck your creative flow, make the artwork you've been daydreaming about and alchemize it into a business.
ENROLL NOW
FEELING DEAD INSIDE ABOUT YOUR CAREER?
Impostor syndrome, lack of funds and time prevents you from doing your most fulfilling creative work

Not confident that your skills can pay the bills

The thought of managing the business-side makes you feel totally overwhelmed

Your life and career is in a major joy drought

Feeling exhausted, bored and invisible to the world
GIVE LIFE TO YOUR CREATIVITY!
Get clear and specific on what you want to offer

Get the tools and structure that fits how you work to create a sustainable creative business
Learn to price based on the VALUE you provide!

Show up for yourself and your customers in a way that feels good and easy

Have ONE main offering that you're able to focus on and you no longer feel scattered
WHAT'S INCLUDED IN THE COURSE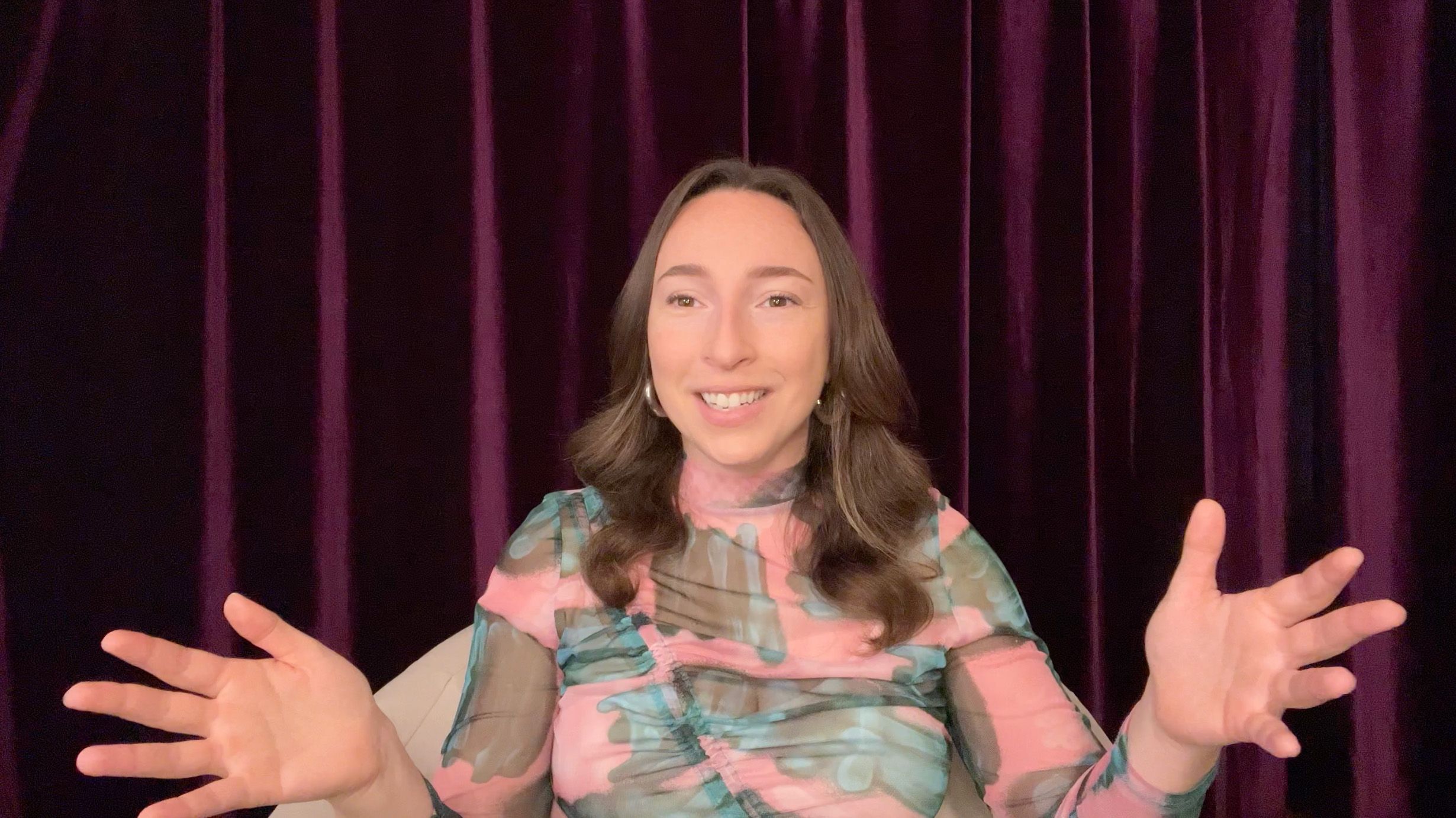 VIDEO TRAINING 
(VALUE $2000)


These core trainings cover the essentials of creative entrepreneurship, paired with Natalie's unique perspective and frameworks for everything from time management to sales and marketing.
GROUP COACHING 
(VALUE $4500)


Live coaching calls to get the support you need on your entrepreneurial journey. Special guest speakers will join our calls on occasion.
KICK ASS COMMUNITY
(PRICELESS)


Connect with hungry, like-minded creatives to share your journey with in The Studio, our private Facebook community. Share your wins, your questions, get feedback and tips from your peers who are walking the same path as you!
MAD BONUSES TOO!
(VALUE $1400)
JOIN THE WAITLIST
And know the moment registration opens up!
WEEK 1: HIT REWIND (YOUR PAST)
Look back and answer questions like, who or what shaped your interests, what did you channel your creativity into, what you've accomplished, what you've endured, and what your obsessions have been. And from there you'll begin to shape ideas of what will be your business.
WEEK

2: PRESS PLAY (YOUR PRESENT)
The goal of this part is to audit where you are spending your time and energy currently. Starting a business a no small thing, it requires dedication, focus, so it's important to audit your current day-today responsibilities, habits, relationships and self-care, in preparation to adding a new business into your world.
WEEK

3: FASTER, FORWARD (YOUR FUTURE)
In the section we are rocketing into the future baby! This is where we're painting a vivid picture of the life we want to live and how you want to spend your time. I am a big believer in visualization exercises and manifestation, and spending time investing in a vision of the future we want to live.
WEEK 4: EXPAND YOUR OPPORTUNITIES
This is where you get focused on setting up your life to prepare for this new business. You will assess where you can possibly downshift your workload and/or ask for more money from your employers or clients in order to give you more mental space and time for your business. As well as get hella organized with your time and learn how to cultivate an abundance mindset to help you unblock cash from yourself!
WEEK 5: EXACT YOUR OFFERING
Here, we get into the nitty gritty of your offering to make it a reality as quickly as possible. The goal of this part is to choose a direction for your business, commit to it, flesh out the details, and even get it in front of potential customers! By the end of this section you will have actual feedback from your target audience and will be able to understand how to best shape your offering.
WEEK 6: THE BRAND JUMP OFF (BONUS)
The goal of this lesson is for you to understand what branding is, what is actually necessary for you at this starting point of your business, and how to create your best, most authentic branding you can! If you work through this module you will actually be farther ahead than many well established companies. Trust me, in my experience you can be a 7 or 8 figure global company and your branding can be an absolute shit show!
WEEK 7: SET UP SYSTEMS
This part gives you the necessary information and steps to make your business legit and ready to deliver your product or service to your customers. Here we covers the legal and tax implications you need to consider as you start your business as well as mapping out the delivery of your offering and the tech and hiring strategies you can use to help you stay organized and keep things moving forward.
WEEK 8: START MARKETING
The goal of this part is to help you understand what marketing is and what it isn't, why you need it, how to create your own killer marketing strategy. There's also the Marketing Manual workbook that will be your marketing holy grail! It covers the 4 main types of marketing and gives you the tools to create your own marketing calendar on an annual, monthly and weekly basis! I also include examples for emails sequences that you can swipe! By the end, you will have your marketing strategy donzo and laid out in such a way it won't feel like an overwhelming, underplanned shit show. You will know exactly when, where and what to post!
WEEK 9: SAIL INTO SALES
In this last part you will learn how to de-cringe the idea of selling, so that you feel aligned in your mission and don't feel sleazy when you ask for the sale. I also give you my cheat sheet for e-commerce platforms as well as cover pre-selling and cultivating a relationship with your customers, building trust with them so that they come back and spend with you over and over again.
JOIN THE WAITLIST
And know the moment registration opens up!
100% MONEY-BACK
GUARANTEE

Learn with confidence! We stand behind everything we do and, like we teach in Creator Jump Off, deliver on our promise. Which is why we back that up with our money-back guarantee.

So give it two weeks. If you don't feel we've delivered on our promise, simply email us and we'll issue you a full refund.

Have any questions? Contact us.

Contact Us
NICE TO MEET YOU
I'M NATALIE MERTZ
I'm a business coach for creatives; helping to bring their best work to the world and have a damn good time while doing it!
So how did I get here? ⁠
For over 13 years I've been a working graphic designer/art-director, specializing in Branding in NYC and Austin, TX.
I've been a working creative my whole adult life, striving to make work that's impactful and having a career that's fulfilling, but have gotten lost along the way.
Taking "money jobs", losing my confidence as a creative, and feeling like I am missing out on the life I wanted to lead when I left art school.
Since I left behind the 9-to-5 agency world, I've had several creative businesses over the past ten years.
I've tried on many hats and explored lots of different paths to help me find contentment in my career and life and I want to share what I've learned along the way, support creatives like you on your journey to uncovering a creative life that's extraordinary!⁠
HOW DOES THE COURSE WORK?
HOW LONG DOES EACH MODULE TAKE?
WHAT IF I NEED HELP AS I'M GOING THROUGH THE COURSE?
HOW WILL I KNOW THAT CREATOR JUMP OFF IS RIGHT FOR ME?
WHEN DOES CREATOR JUMP OFF START?
HOW LONG WILL I HAVE ACCESS TO THE COURSE?
WHAT IS YOUR REFUND POLICY?
IS THIS COURSE FOR PRODUCT OR SERVICE BASED BUSINESSES?
WHAT'S THE SCHEDULE FOR GROUP COACHING CALLS?
JOIN THE WAITLIST
And know the moment registration opens up!